Protect Your Identity With Our New Text Alert Service
At Corn Growers State Bank, we want to make sure that using your debit card is always as safe and convenient as possible. That's why we will be using text alerts as part of our ongoing fraud monitoring program.
With our new fraud monitoring, keeping your card safe is as easy as sending a text. Our text alert service allows you to instantly keep tabs on suspicious card activity.
HOW IT WORKS:
With text fraud alerts, if our system detects suspicious activity on your card, you'll receive a text message with details about the suspected transaction. All you have to do is respond to the text to confirm the transaction.
If you indicate the transaction is fraud, you'll receive another message with a number to call for follow-up. If not, you're all set. The system will mark the transaction as legitimate and you can get on with your day — simple as that.
GETTING STARTED:
If we have your mobile phone number on file, you don't have to do anything. It's really that easy. If there is suspicious activity, we'll send a text alert right away.
If you need to verify or update your mobile phone number, give us a call at 402-867-2141.
Please Watch The Video Below For More Information
---
Simple Ways to Protect Your Identity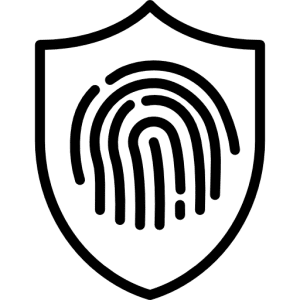 At home:
Keep your financial records, Social Security and Medicare cards in a safe place.
Shred papers that have your personal or medical information.
Check your mail. Did you stop getting a bill or start getting a bill you do not recognize?
Read your bills and account statements. Are there withdrawals you did not make or charges you did not expect?
Consider signing up for online and/or mobile banking to check your account daily.
Review your credit report at least once a year.
As you do business:
Only give your Social Security number if you must. Ask if you can use another kind of identification.
Do not give your personal information to someone who calls or emails you.
Never respond to an email or phone request to provide a pin or password. Your financial institution communication will never ask you for either.
Online:
Create stronger passwords by including numbers and symbols.
Change your password every 90 days.
Do not respond to emails or other messages that ask for your personal information.
Do not send personal information without being secure.
---
To Report Fraud or Lost/Stolen card Please Call 1-833-462-0798