President: Jeremy McHugh
Vice-President: Nathan McHugh
Cashier: Donielle McHugh
Corn Growers State Bank has been a staple in the Murdock community for over 70 years since opening its doors on October 31, 1949, and accepting its first deposit February 25, 1950. Since then, Corn Growers State Bank has hired a set of 3rd generation McHugh family members.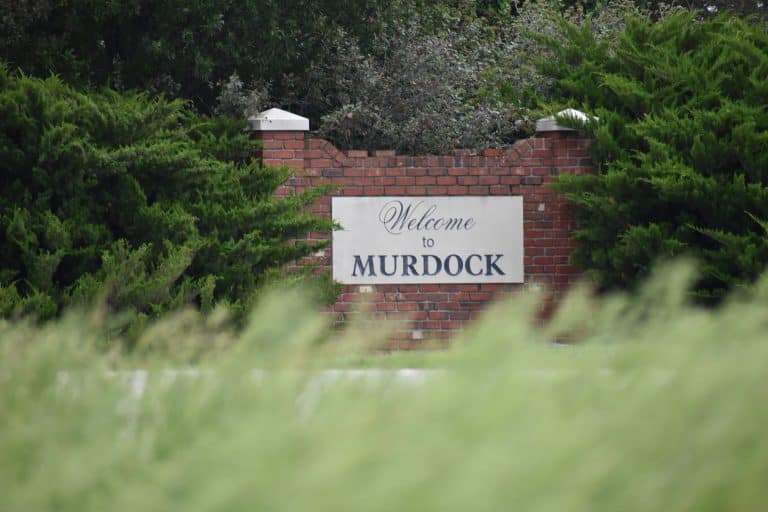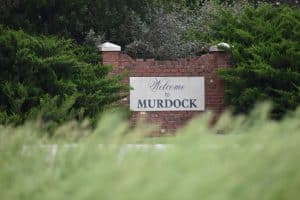 At the end of World War II, Edwin McHugh returned home to Murdock from the Navy. After graduating from UNL Law School, Murdock residents asked Edwin to start a bank while practicing law. At that time, the officers of the bank were President, Dan Schlaphof, Vice-President, Mary K. Platt (McHugh's sister), Secretary and Cashier, Edwin McHugh and Assistant Cashier, Mari Schweppe. August Ruge and William Stock were instrumental in the growth and success of the bank. They both served terms as President of the bank.
Edwin's son, Brian McHugh, served in the Nebraska National Guard and started working for Corn Growers State Bank in 1973 after graduating from UNL. He then gained Presidency status when him and his brother, Lynn McHugh, took ownership of the bank in 1985. Lynn began working at Corn Growers State Bank in 1980 after he graduated from Drake Law School and continues to practice law in the same building.
In 2006, Brian's son, Jeremy McHugh, was hired by Corn Growers State Bank to be the Information Technology Officer after graduating from Midland College. In 2001, Lynn's son, Nathan McHugh, was hired after graduating from Creighton Law School. Nathan has joined his father in the law firm and continues to practice law in the same building.
In 2020, Jeremy gained ownership of Corn Growers State Bank and is now the current President with his cousin, Nathan, as Vice President.
The bank is still located in the same building where it originally started.  A major renovation of the building was performed in 1979 that increased the size of the building three times.  However, the old original vault is still in use to this day.  Since 1979 the interior of the bank has been remodeled twice to keep the bank looking modern and clean. In 2011, the bank was expanded again to accommodate additional staff and new services provided to our customers.
Corn Growers State Bank has increased in assets many times over since 1950 and we take pride in personally serving our customers. We are grateful to be a vital part of the Murdock community and want to thank all of our past, present and future customers for their business within the bank.  Your support is greatly appreciated.